Free Youtube Converter
Screenshots of Free Youtube Converter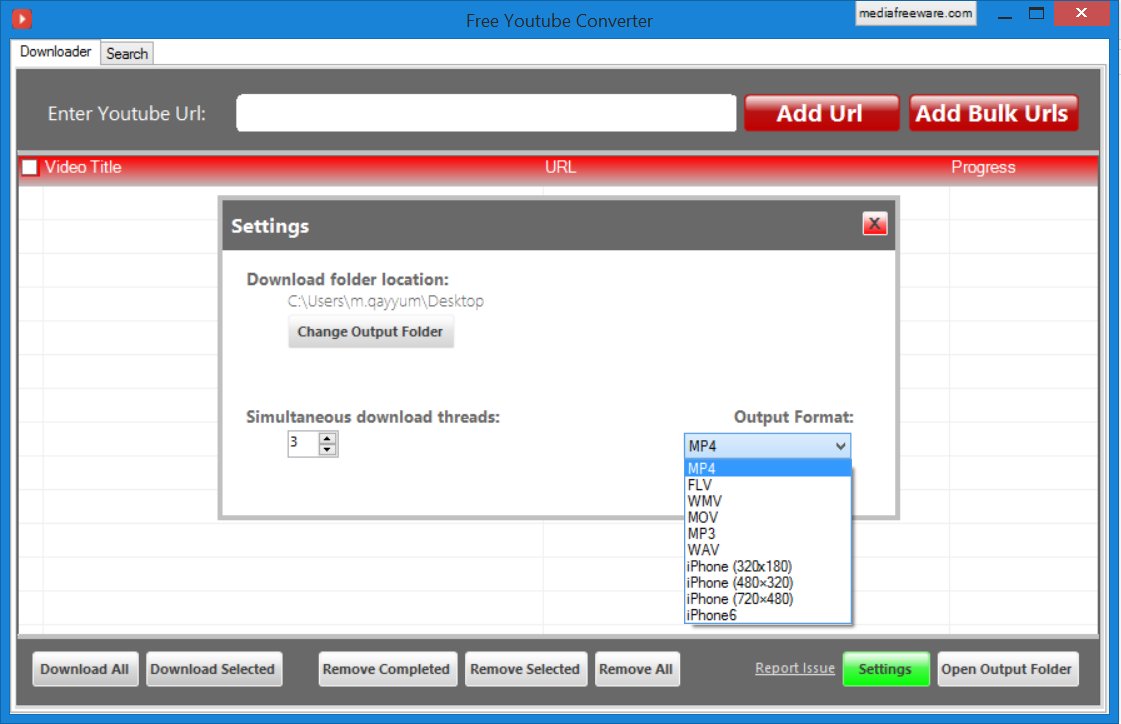 Last update
Licence
OS Support
User rating:
17 September, 2015
Free
Windows XP, Windows Vista, Windows 7
Free Youtube Converter
All the FLV files which are available on YouTube can be effortlessly converted into other compatible formats with the help of the Free YouTube Converter. It is absolutely free of cost and anyone with such a requirement can download it without any hassles. Watching movies or videos on the go is made possible with this handy app. There are a number of formats that are supported by it and some of these include AVI, 3GP, WMV, MKV, etc. It is a Windows based app and any version of the OS is enough for its task. The installation process itself is very fast because of the small size. It is safe and does not contain any harmful viruses. The fact that even a novice user can make the most of the Free YouTube Converter displays its user friendly interface. With just a few clicks, files from YouTube can be converted and watched on several devices. Once the download is complete, users need to add the relevant files onto the interface. The app supports batch conversion. This means that a number of files can be added and converted simultaneously. The time taken for the process depends on the size of the files. However, the output can be customized by the user. Parameters such as volume, video quality, resolution, video size, destination folder, etc, can all be chosen before the conversion process. Two or more videos can be merged into one and the list of videos can be deleted altogether. There are many features which make the Free YouTube Converter convenient for anyone to use. The response time of the app is impressive. It needs low to moderate amount of system resources to get the job done. At the same time, the quality of the output is not compromised in any way.
.