Free Video Joiner
Are you looking for a program to join videos together easily? Download this free video joiner and join videos quickly with the same output quality.
Screenshots of Free Video Joiner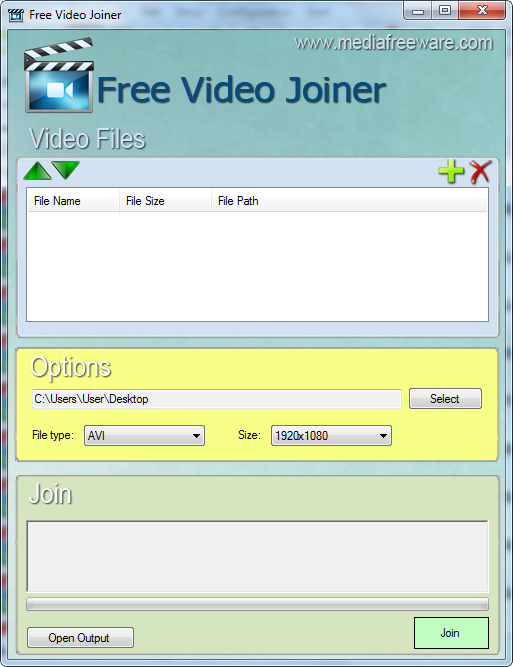 Last update
Licence
OS Support
User rating:
03 January, 2014
Free
Windows XP, Windows Vista, Windows 7
Free Video Joiner
The free Video Joiner is a unique software tool which is designed to merge different audio and video files in a single pack so that it can be viewed in a series. The free software program allows the users to handle the videos in a single file rather in individual series. The free Video joiner is quite easy to use and install. It has a user-friendly interface with easy installation steps. It allows the users to add the desired files, arrange and merge it in any order as required by the user. The software program performs its task within a few seconds if the video files are small in size. The users can easily launch the file with the "Play" button of the program, once the merging process is completed. The program allows the users to merge a wide range of files such as MPEG, Window Media Files and AVI. However, it is important to merge video files with the similar quality. The free video joiner uses the same settings on all videos during the conversion process. The free Video joiner allows the users to add an unlimited amount of audio and video files, arrange its order and merge it into one large file. It is quite easy to convert and merge these files with the use of this simple software tool within a few seconds. Users can easily convert smaller videos within few seconds with the use of the free Video joiner tool. This software tool is clean and smooth with no errors. Users can easily enjoy the movie clips with a few clicks on the mouse. It can easily join Real Media Files and Window Media Files within a short span of time. It functions quickly and it is quite easy to use.