Free MP4 Player
Screenshots of Free MP4 Player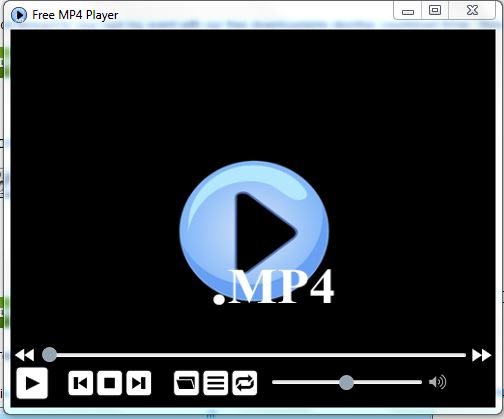 Last update
Licence
OS Support
User rating:
29 July, 2013
Free
Windows XP, Windows Vista, Windows 7
Free MP4 Player
This well designed free MP4 player was created to assist users playing media files in the MP4 format. These files are not only some of the most used to date, but also require a higher quality player in order to get the best experience. This player utilizes some of the latest technology that allows the quality to rise above any other solution, ensures the user interface is simple for anyone to use, and is priced for anyone and everyone to enjoy.
The quality of the free MP4 player is unparalleled largely because of new technologies that enhance the quality of the audio or video files. People who would like to listen to MP4 files using this player will find that the quality is far enhanced compared to many of the other software solutions that currently exist. The best experience comes with the best sound, which is assuredly what we have provided in this free MP4 file software solution.
Getting started with the free MP4 player is incredibly easy. Whether you have much experience with software and computers in general, you can easily get the hang of the software. With a few simple clicks, you will be able to open your MP4 files with this free player. Once you have started using the interface, you will find that there is nothing else quite like it. It's impossible to switch to another MP4 player ever again.
Of course, the quality and the great user interface are accompanied by a price that nobody else can beat. This free MP4 player is perfect for anyone to use with their media files. Whether you are trying to enjoy a higher quality sound for yourself or show others a file, it is always nice to have a player with the latest and greatest technologies.