Free Favicon HTML Generator
Screenshots of Free Favicon HTML Generator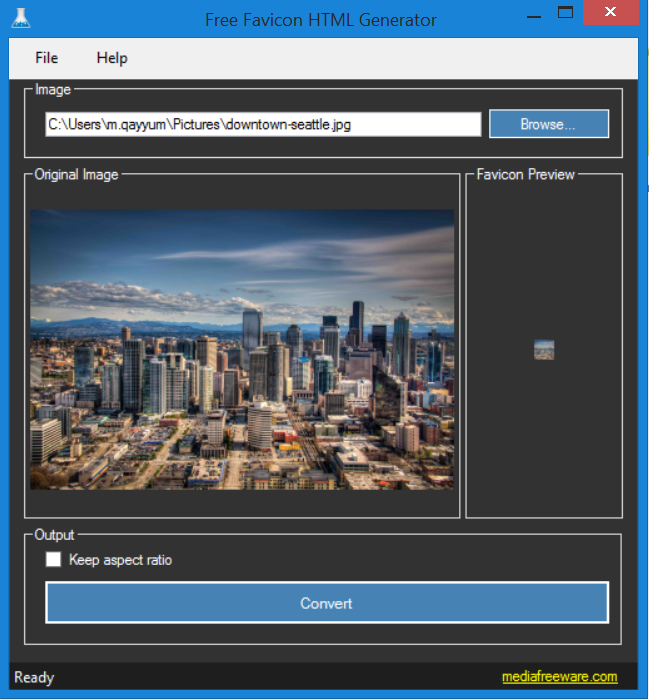 Last update
Licence
OS Support
User rating:
17 September, 2015
Free
Windows XP, Windows Vista, Windows 7
Free Favicon HTML Generator
The Free Favicon Generator, as the name suggests, is software that allows website owners and web designers to create relevant Favicons. These are icons that are specifically associated with websites and are quite relevant to the same. In order to generate interesting icons that can then be uploaded onto an HTML website, this is an ideal choice of tools. When it comes to freeware, people are cautious about the effectiveness of the same. In this case, there is no need to be anxious as it is reliable. Once the app is downloaded onto a device that runs on Windows OS, it can be used any number of times without paying a penny. The ease of handling the Free Favicon HTML Generator is yet another advantage. It has a user friendly interface making it an ideal choice for novice users. The response time is also fast and there are no glitches of any kind. After the installation, users need to select the relevant pictures and convert them into Favicons. There are quite a few image formats which the app supports. These are BMP, PNG, JPG, etc. The output can also be customized and is not limited to the ICO format. These selections can be made with just a few clicks. The size of the icon can also be determined before the generation. With the enabling of the 'drag and drop' function, the Free Favicon HTML Generator has become even more popular amongst users. It is a standalone tool that does not require any additional specifications. With no complex settings, and several useful features, the software is one of the most popular ones when it comes to icon ware. All those who wish to create their own Favicons can consider it and make the most of its simplicity and efficiency.
.